Learn how to hang your painting.
Preface //
Your Arteet painting is
Ready-to-hang
, but you will still need to learn a few tricks about how to hang your painting on the wall properly.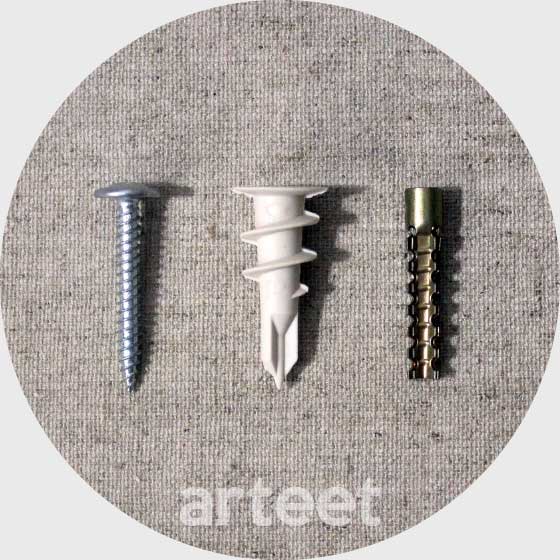 Attachments: Screw (left), Drywall anchor (middle), Concrete wall anchor (right)
1 // In your artwork package, you will receive a tiny zip lock bag of attachments.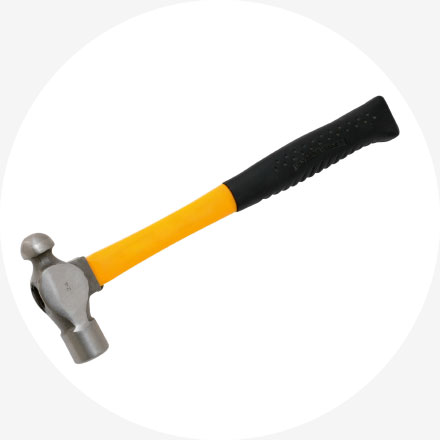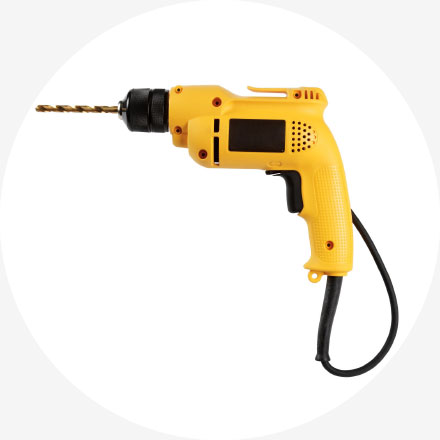 2 // You will need a hammer and a drill.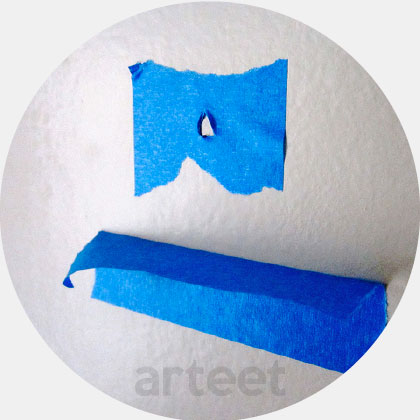 3 // Make a little "shelf" out of stiff fabric or cardboard to place below the place where you are going to drill. This will catch any plaster that may come out of the wall when you drill. (optional step)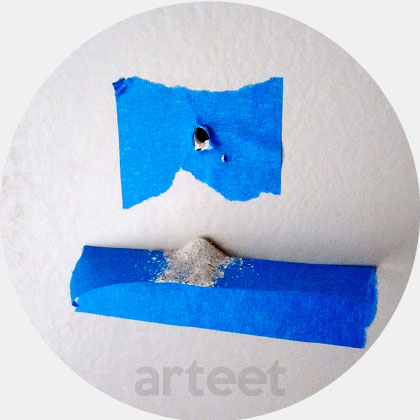 4 // You will need to drill a small hole for the anchor. Be careful to select the right sized drill bit so that the hole is the right size for the anchor. Insert the drill bit in the drill and drill a hole to the depth of the anchor.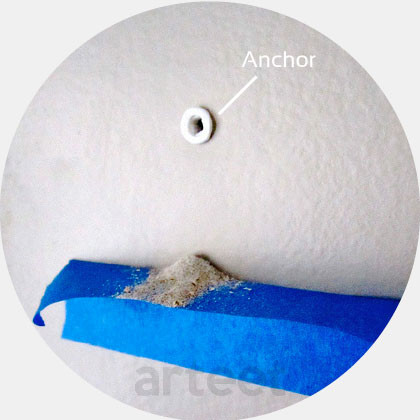 5 // Now hammer in your anchor (not the screw!). This could be tricky, as the anchor might bend if you didn't drill the hole big enough to take it.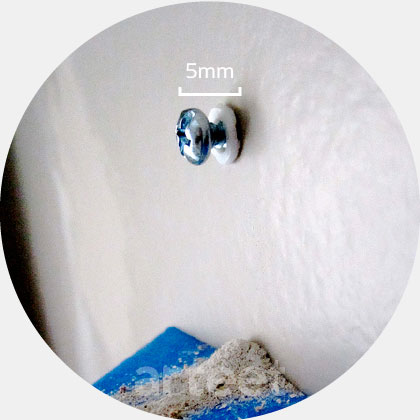 6 // Then use your drill to drive the screw into the anchor. Leave about 5mm of the screw exposed, so that your painting can hook onto the screw.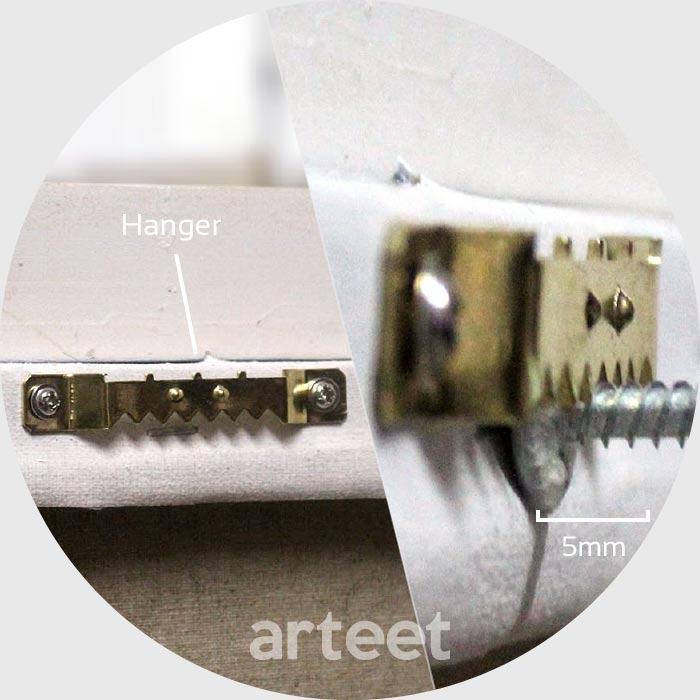 DONE // Arteet™ has installed hanger(s) on the back of the stretcher of your painting. Simply hook it onto the screw. ALL Done!
Tips : For larger paintings, Arteet might install 2 hangers for you. Ensure the horizontal distance between the 2 screw holes you drill exactly matches the distance between the pre-installed hangers.